Hello again 👋
PORTO ROCHA Year in Review: 2021
As 2021 draws to a close, we'd love to take a moment to celebrate our projects, our accomplishments and the hard work that went into them. It's been a major year at PORTO ROCHA: a year of growth, learning and discovery as we expand our horizons and dive into new challenges, working together to create meaningful design for today's world. As we embark on Year 3, let's take one look back.
Let's start by looking at this year's stats: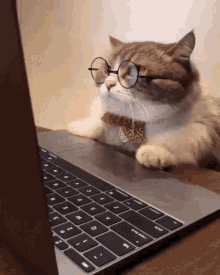 Number of projects completed
Number of full-time team members
Number of nationalities in the team
Our team collaborated across 10 cities and 4 time zones
Industry Breakdown
We worked on a wide range of industries, including a few new ones.
And we collaborated with some incredible clients.
Project types
As expected, we did a lot of branding. But to get more specific, here is this year's breakdown:
On July 29th, we reached our Slack peak with 1,333 messages in a single day.
On August 24th alone we shared 148 files on Slack — let's just say it was a busy summer.
And through it all, we downsized our Dropbox usage to 2.57TB 🙂 (Thanks Figma).
Following our tradition, here is a list of fonts we used in 2021.
Plus the companies we've ​​teamed up with.
feb
New Project
Brooklyn Rail: Only Anthropophagy Unites Us?
We were invited to be guest designers for the Brooklyn Rail's February 2021 issue on Anthropophagy (in English and Portuguese!) by Tiago Gualberto, Sara Offino and an amazing group of collaborators.
New Project
Olympikus
Our new identity and system design for Olympikus, Brazil's biggest sneaker company, has been almost two years in the making. After extensive testing and product prototyping, the new identity started rolling out through all of the brand's touchpoints including campaigns, events and—of course—sneakers.
mar
New Project
Gopuff
We developed the new identity system for the super fast delivery app Gopuff, which rolled out just as fast across social, digital and out-of-home takeovers in major global cities (London, New York, Philadelphia, just to name a few).
apr
New Project
Netflix Geeked
We helped Netflix rebrand their popular NX social channel as Geeked, a place for genre fans to come together and geek out over Netflix content. The new identity came to life during Geeked Week, a massive virtual event reaching millions of fans around the world.

New Project
H&M Role Models
Earlier this spring, we designed H&M's global campaign to support the role models of today: kids! The initiative aimed to spotlight and empower young role models as they catalyze change for social equality, sustainability, education and more.
may
New Project
The Wildest
We crafted a brand for The Wildest, the platform and information resource helping humans keep their cool in the wild world of pet parenting. Classically editorial with a playful twist, the identity is always a little unexpected — just like pets.
jun
New Project
Nike Be True 🏳️‍🌈🏳️‍⚧️✨
Together with the Nike team, we reimagined Be True — a platform to champion and celebrate LGBTQIA+ athletes and global creators. The ever-evolving identity system puts the community's voices front and center and reflects the fluidity of contemporary queer identities.
jul
New Project
Upwork
Ahead of its time, Upwork is one of the first remote work marketplaces connecting freelance talent across the globe. In collaboration with ALTO NY and the Upwork team, we created a comprehensive identity system to visualize the brand's creativity and innovation — foregrounding the community of over 18 million freelancers who make Upwork a success.
….and the animations are lovely.
aug
New Project
Tudum Year two
The Almanac came back… with a spiral. 🌀 Following last year's success, we worked with Netflix to launch the second edition of Tudum, a 200+ page almanac filled with nostalgic throwbacks, exclusive content, and interactive spreads that celebrate Netflix's 10 year anniversary in Brazil. In less than 24 hours, over 200k copies were claimed and shipped out to fans all over the country (for free).
sep
New Project
Solana
With one of the fastest growing ecosystems in the industry, Solana is making a huge impact in the crypto space. We worked closely with the Solana team to create a robust brand identity system that supports fast growth and scalability.
oct
Wip
New Studio
We officially secured a new studio space in Bushwick and have been patiently waiting (not really) for the renovation to conclude so we can move in. Looking forward to welcoming more IRL in 2022.
nov
(We tried to keep it chill but…)
PORTO ROCHA Vol. 2 We made a playlist during the Fall, featuring a compilation of some of our favorites from everyone on the team.
New Project
Vevo
Fueled by fans and approved by artists, the world's leading music video network Vevo is all about amplification. Our extensive rebrand went big, launching a motion-driven system of elements that center artists and adapt seamlessly for different channels, audiences, and vibes.
dec
Behind the Scenes
Studio Trip ❤️
From Brooklyn to the Berkshires, we got the whole gang together for the first PORTO ROCHA offsite. (And discovered we have some 🧑‍🍳s in our midst…)
New Project
Nabr
A team of leading minds from design, tech, and architecture (including the renowned architect Bjarke Ingels) announced the first location for Nabr — a people-first, sustainable housing company. We crafted the brand identity and design system for this ambitious initiative that reimagines the way we develop, purchase and experience homes.
And that's a wrap
Thanks for stopping by.
As we look back at our second year of PORTO ROCHA, we are so proud of what we've accomplished as a team — and just as excited for what's to come. Here's to even more inspiring projects, collaborations, and camaraderie in 2022. ❤️
Sign up for our newsletter below to keep up with us in 2022!