Welcome!
PORTO ROCHA Year in Review: 2020
PORTO ROCHA launched in Fall of 2019 with the goal of producing meaningful, impactful and far-reaching design work that reflects and expands a culturally aware perspective of the world. Well, that world changed forever in Spring 2020 and so did we, but our goal stays the same. As PORTO ROCHA approaches 2021, we'll rise to meet that new world as it comes, but first, we want to express our gratitude by sharing the accomplishments, the challenges and the enduring beauty of our first year! And then we'll get back to work...
jan
Behind the scenes
PORTO ROCHA Kicks Off 2020
We start the year by signing 100+ NDAs for a top-secret Apple project. We can't tell you anything about it, but it's really good. Shhh!
Projects
Chani Nicholas Releases Her First Book
The synergy of launching our studio along with an astrology book we designed called You Were Born For This is too perfect. We thank the universe.
Behind the scenes
We Start Work With One of Our Favorite Brands
A big opportunity for us, we begin work on two big projects with Airbnb.
feb
Behind the scenes
Hyejin Joins Our Team as Design Intern!
mar
Projects
Nike Launches New Editorial Series, "From The Grounds Up"
We designed a dynamic system for Nike's new series featuring stories about how soccer has profoundly and positively impacted communities, clubs, players and coaches from all over the world.
Behind the scenes
Lockdown Hits
Adapting to strict COVID-19 protocol, we say goodbye to our office space in Williamsburg and hello to working remotely.
may
Projects
Milk Bar Releases Holiday Campaign For Mother's Day in Early Pandemic
In the midst of all the uncertainty, we build a comforting campaign surrounding moms and cakes. It features videos and social assets airing on OTV and digital channels. We flex the tagline, MOM WANTS CAKE. We also eat too much cake in the process.
jun
Projects
Museu Nacional Rebrands
We partnered with Manufatura to design the new brand identity of Oscar Neimeyer's iconic, dome-shaped museum in Brasilia. With a holistic perspective, Museu Nacional's graphic identity and communication strategy considers every step of the visitor's journey from digital and web applications, to the physical experience inside the dome itself. The new design system integrates a wide breadth of touchpoints including signage direction, printed materials, uniforms, stationery, merchandise and packaging, among others.
Behind the scenes
Portorocha.com Goes Live!
We used the lockdown to its fullest potential, spending our quarantine designing and refining our new website. The site gets 7,312 hits on the first day.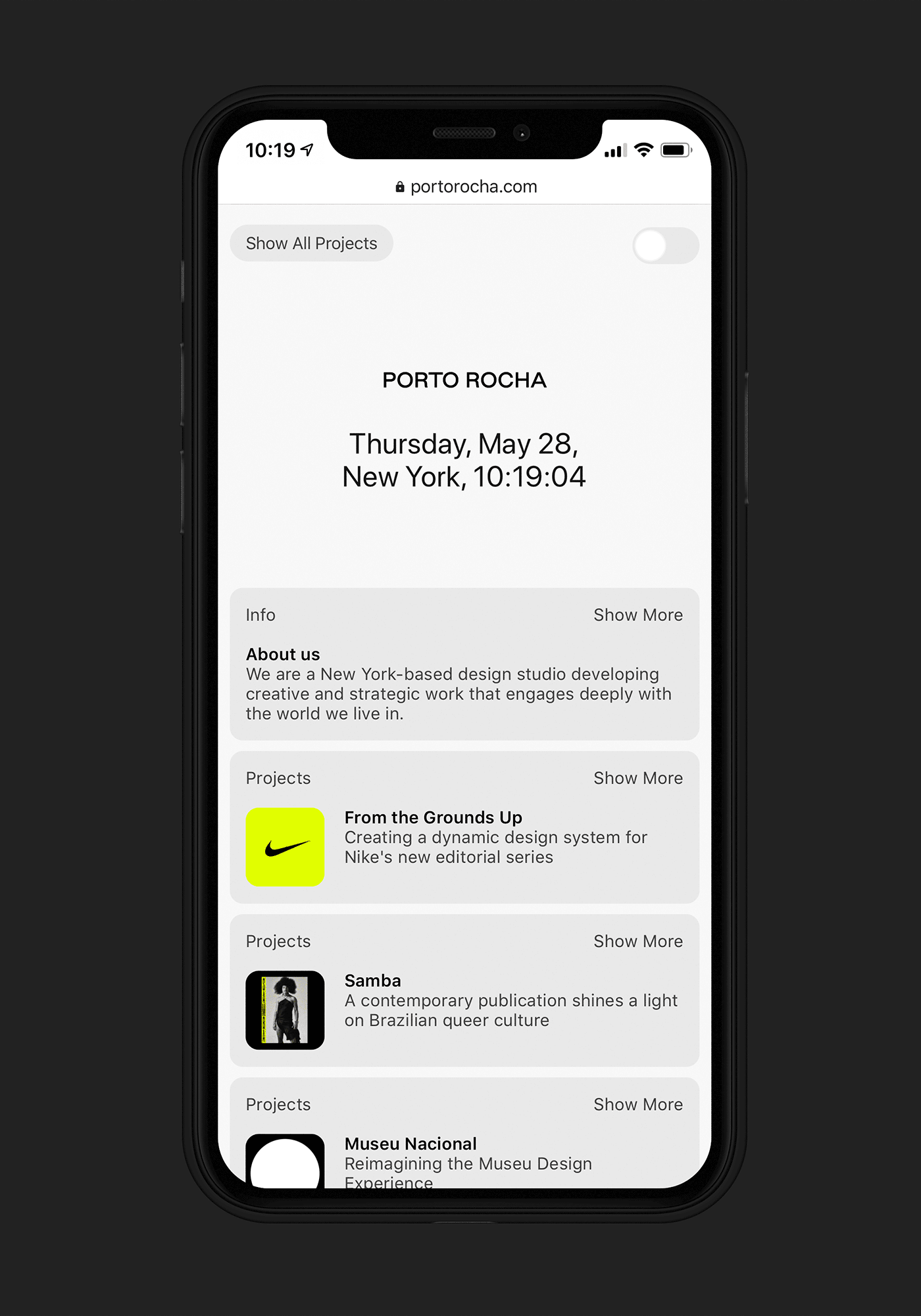 jul
Projects
New Design System for Milk Supply
We designed the new identity system and packaging for Milk Supply, the minimalist brand with the perfect cotton t-shirt (not the one with the yummy cakes).
Projects
Montefiore: COVID-19 Care
In partnership with Alto, we're offered the opportunity to create new graphics and signage for one of the largest hospitals in NY during the pandemic, providing information for patients about COVID-19 prevention and a little peace of mind in the hospital itself.
aug
Projects
Republic Records Launches Grammy Awards Campaign
We take over 10 pages of Rolling Stone and Billboard Magazine with a campaign promoting Taylor Swift, Pop Smoke, Drake, Justin Beiber, The Weeknd and Post Malone for Grammy nominations. Billboard sells out so fast, we have to buy a copy on Ebay for $150. The massive campaign sparks Reddit forums with rave reviews and in-depth analysis of our work! The campaign is a success ... but shockingly The Weeknd is not nominated?!
Projects
Universal Music: Vote 2020 Campaign
During the most pivotal election of our lifetime, we work on a vote campaign that spans topics from registration, state-specific election information to voter suppression. Universal partners with When We All Vote to draw in 200,000 potential voters to a virtual canvassing event called Hour of Action. We funnel our emotions for 75 whole days leading up to the election, into a passionate campaign which included the support of artists like Loren Gray, Hailee Steinfeld, Jonas Brothers and Idina Menzel.
sep
Projects
BRAIN Magazine Cover
We illustrated the cover for one of Japan's top advertising magazines endorsing their month's theme of "creative addiction." That describes us perfectly.
oct
Projects
We Launch Tyrus for Airbnb
Tyrus is a digital toolkit for professional illustrators to help strengthen their workflow, creativity and grow their business to empower a more diverse industry. The toolkit walks the talk by championing the work of self-identified female illustrators, including Sarula Bao, Manshen Lo and Molly Mendoza.
Behind the scenes
Ramya Joins as Project Management Intern
Projects
Netflix unleashes free copies of Almanaque Tudum to all fans!
Leading up to the second live Tudum event, we work with Netflix to create a 120-page almanac featuring the shows most loved by Gen Z. In all the craziness of 2020, Netflix sends 200,000 hard copies of the book to Brazilian fans… For free!
Behind the scenes
Joseph Joins From London as Senior Designer
Behind the scenes
Natalia Joins as Associate Designer
nov
Projects
Netflix Hosts Second Tudum Event
The massive success of the first Tudum event early this year is revived, but this time, as a virtual event. We design the stage and visuals. Maisa hosts the event viewed by over 1,000,000 fans, featuring actors from the most popular productions of 2020 including Noah Centineo, Ashley Park, Lucas Bravo and Joel Courtney, and artists such as Anitta, Pabllo Vittar and Emicida. We're honored to work with Netflix and TM1 to make this beloved event feel as special, as if you were really there.
stats
We know that great work depends on great collaboration. We want to acknowledge the many people, companies and all the little things that make our work at PORTO ROCHA possible.
Thank you to all of our clients
From cities all over the world
And thanks to all the companies we've paired up with
This would not have been possible without our team and collaborators
And the beautiful fonts we used on our projects this year
Including a custom one we designed with Florian Karsten. (Give it a try!)
Our team collaborated across 12 cities and 8 time zones
Through thousands of Slack messages
And over 2 TB of Dropbox storage
And to get personal... This year we turned 1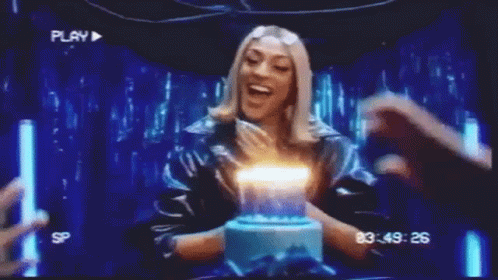 We created a playlist together
Watched our founders get married under a double rainbow
We spent just a few days in our Brooklyn office
And a lot of days at home
We posted a job opening on Tiktok for the first time and got 67.7k views, 4550 likes and 464 comments
Resulting in over 600 applications
Netflix sent out thousands of copies of the Almanaque we designed, to fans all over Brazil — for free!
We gained most of our Instagram followers this year
next
Behind the scenes
As a new design studio, we're excited to be building solid relationships, impactful design and meaningful work for an ever-changing world. Cheers to more in 2021 and beyond!
Sign up for our newsletter below to keep up with us in 2021!