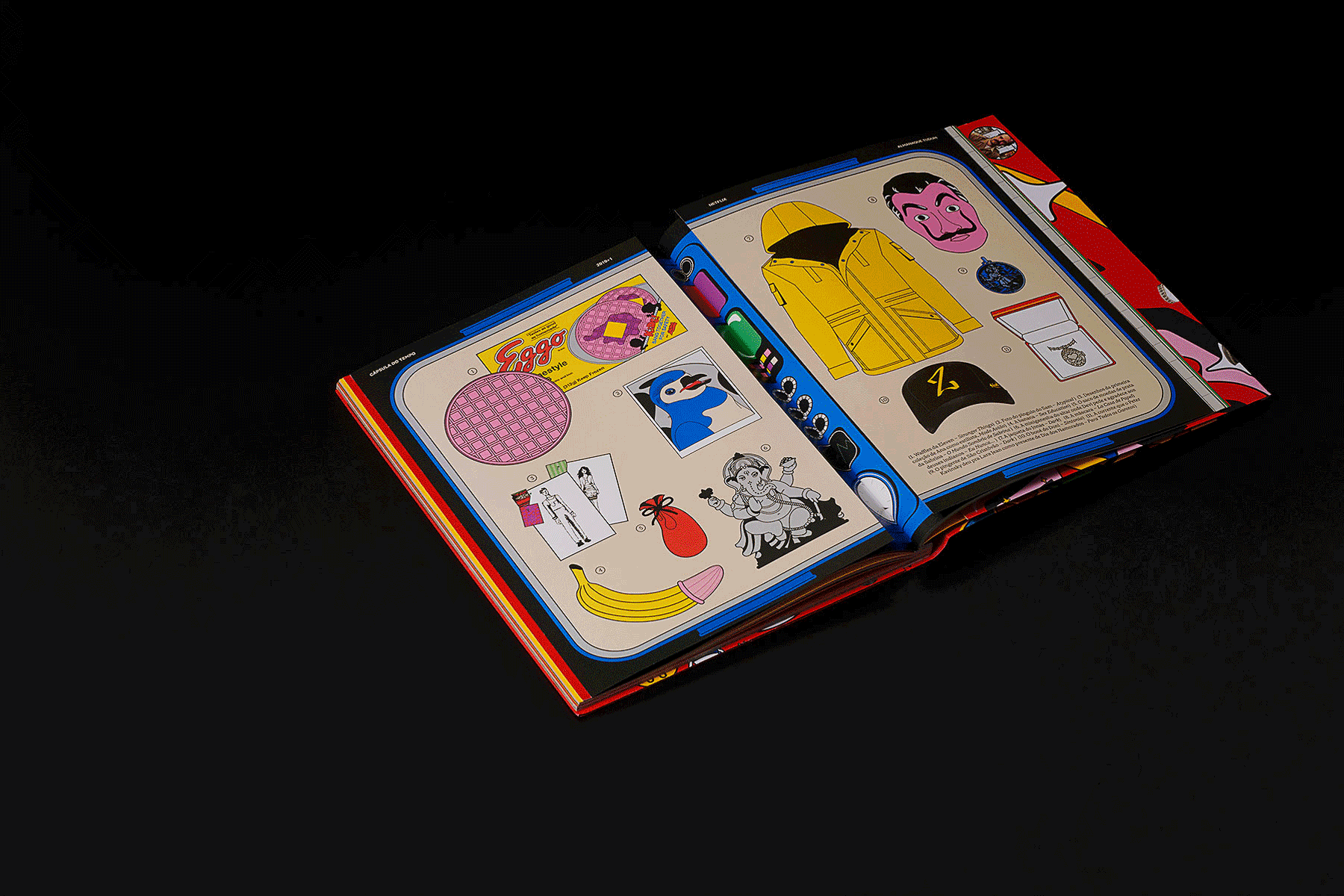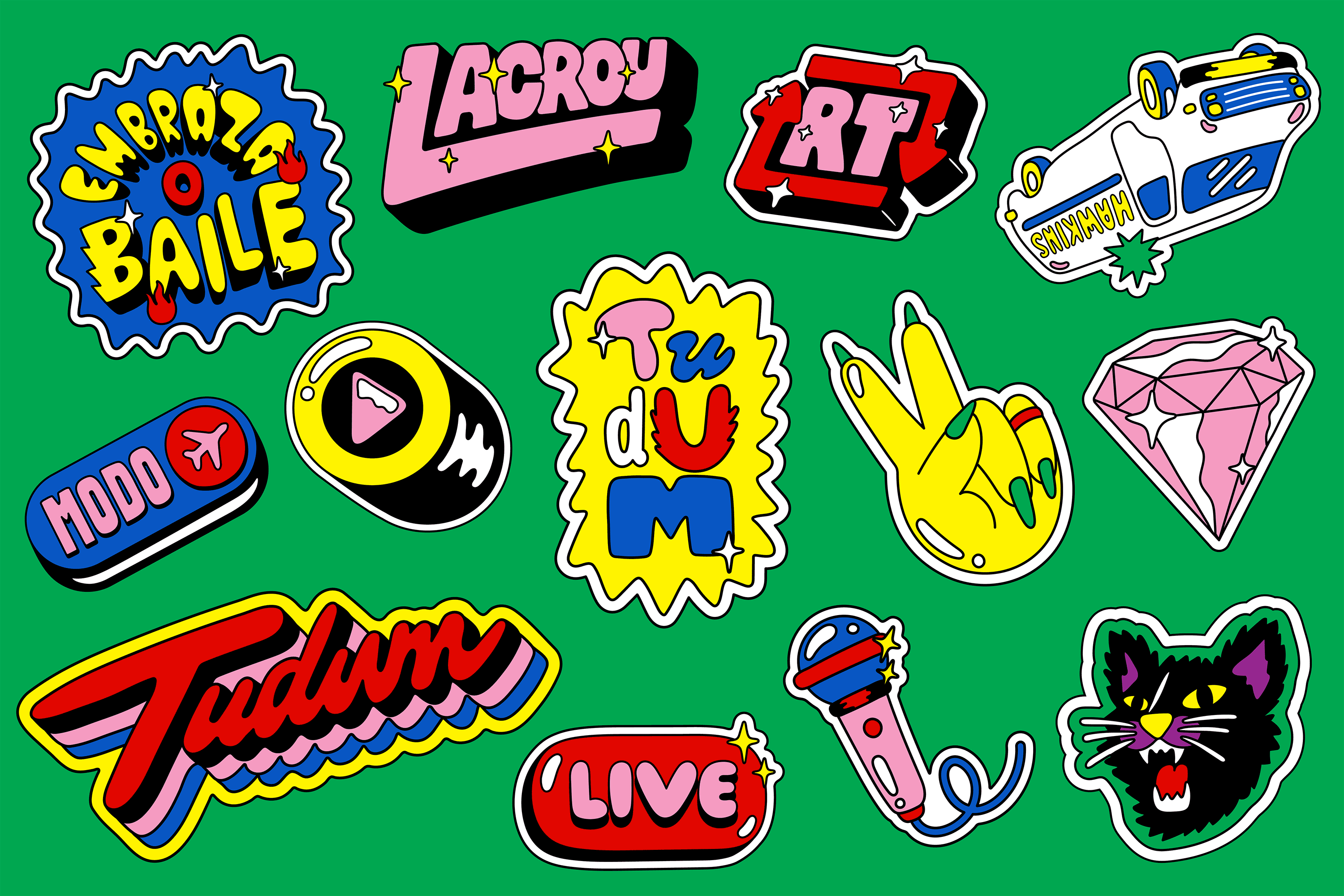 Project Information
In January 2020, Netflix Brazil announced Tudum — the sound, vibe, and title of a four-day event for Netflix fans with everything from celebrity panels to live concerts. Months later, when the global pandemic prevented in-person gatherings, Netflix asked for our help adapting the second edition of the festival for a socially-distanced world.
Fans could no longer go to Tudum, so we brought Tudum to the fans instead. To create a truly democratic and engaging experience, we designed a 116-page almanac that was shipped to over 200,000 Netflix enthusiasts in every corner of Brazil — for free! Centered around Netflix original series and characters, the book-magazine hybrid features exclusive content, interviews with actors, quizzes, puzzles, and more, connecting fans with the brand through an unexpected format and providing entertainment during challenging times.
A maximalist design approach epitomizes Tudum's high energy and multifaceted personality, juxtaposing and weaving together the work of writers, illustrators, photographers, filmmakers and artists alike. The result is a publication that surprises at every page turn — an immersive experience with unapologetically dense content that is both overwhelming and a joy to digest. Typographically, Agipo Bold Condensed was used for headlines; Grenette Regular for body; and Netflix Sans for captions, referencing the inherently retro style of almanacs as well as the comeback of the 70's and 80's in popular culture and some of Netflix's most loved shows, including Stranger Things, Sex Education, Dark and Umbrella Academy.
Moving seamlessly from paper to web to stage, Tudum also came to life through an interactive digital format and a three-day live event that reached over 1 million streams on Youtube. The event, hosted by television wunderkind Maisa Silva, featured appearances by popular Netflix stars such as Noah Centineo (To All The Boys I've Loved Before) and Ashley Park (Emily in Paris), as well as Brazilian celebrities including Anitta, Marilia Mendonça, and Pabllo Vittar, among others. The second edition of Tudum generated hundreds of articles in Brazilian media and enough social media buzz to make #TudumAoVivo trend on Twitter for three consecutive days!
Credits
Creative Direction:
Leo Porto
Felipe Rocha
Project Management:
Nicholas Schröder
Design:
Leo Porto
Felipe Rocha
Hyejin Song
Glauber Sampaio
3D & Video:
Rafael Eifler
Rodrigo de Carvalho
Production:
Nicholas Schröder
Ramya Shankar
English Copywriting:
Casey Jane Ellison
Editorial Project & Content:
Trip
Illustration Direction:
Tátil Design
Website Development:
DOUBLELEFT
Live Event Production:
TM1
Case Study Photography:
Mari Juliano
Trip:
Editor-in-Chief: Paulo Lima
Managing Director: Carlos Sarli
Special Projects and Events Director: Ana Paula Wehba
Content Director: Felipe Gil
Creative Director: Rafaela Ranzani
Art Director: Thiago Bolotta
Planning: Victor Martinez
Graphic Production Manager: Walmir Graciano
Executive Editor: Heloisa Joly
Editor: Giuliana Bergamo
Art Editor: Rafael Costa
Graphic Designer: Rodrigo Pickersgill
Executive Producer: Mariana Haddad
Writers: Madama Brona, Carolina Nalon, Alan Soares, Lucas Veloso, Karoline Gomes, Dandara Fonseca, Beatriz Macruz
Proofreader: Luiza Thebas
Translation: César Turim
Photographers: Julia Rodrigues, Jesus Carlos, Jeferson Delgado, Lucas Avila, Potira, Caruana, Thiago De Lucena
Retouching: Fujocka, Roberto Longatto
Illustrators: Butcher Billy, Camila Rosa, Carlo Giovani, Fabrizio Lenci, Lebassis, Giovanna Cianelli, Paula Cruz
Netflix:
Daniel Dranger, Maria Colella, Amanda Vidigal, Nana Caetano, Stela Pagan
Printing:
Leograf Gráfica E Editora
Distribution:
Logystem
Fonts
􀈽 Download Project Images