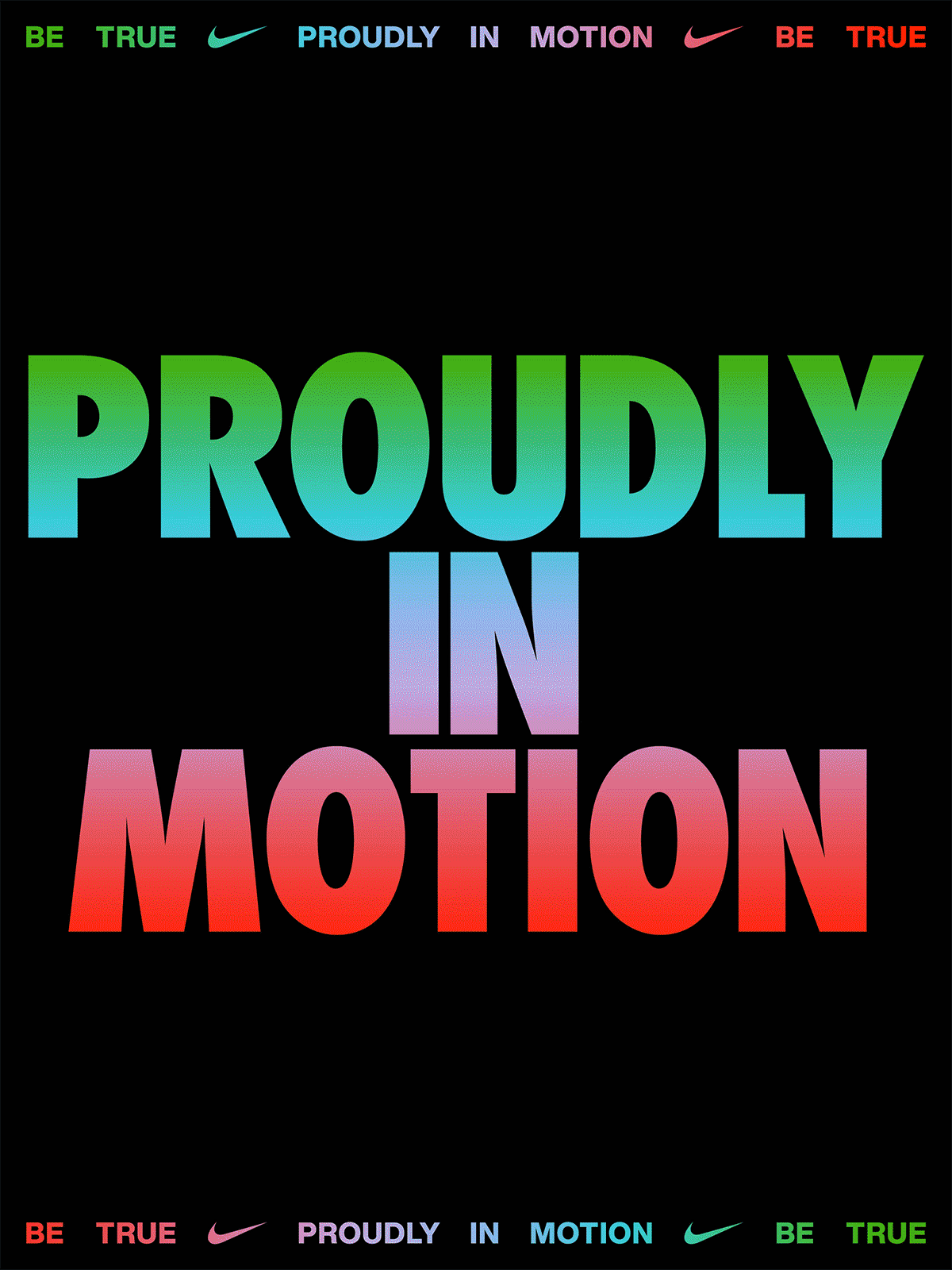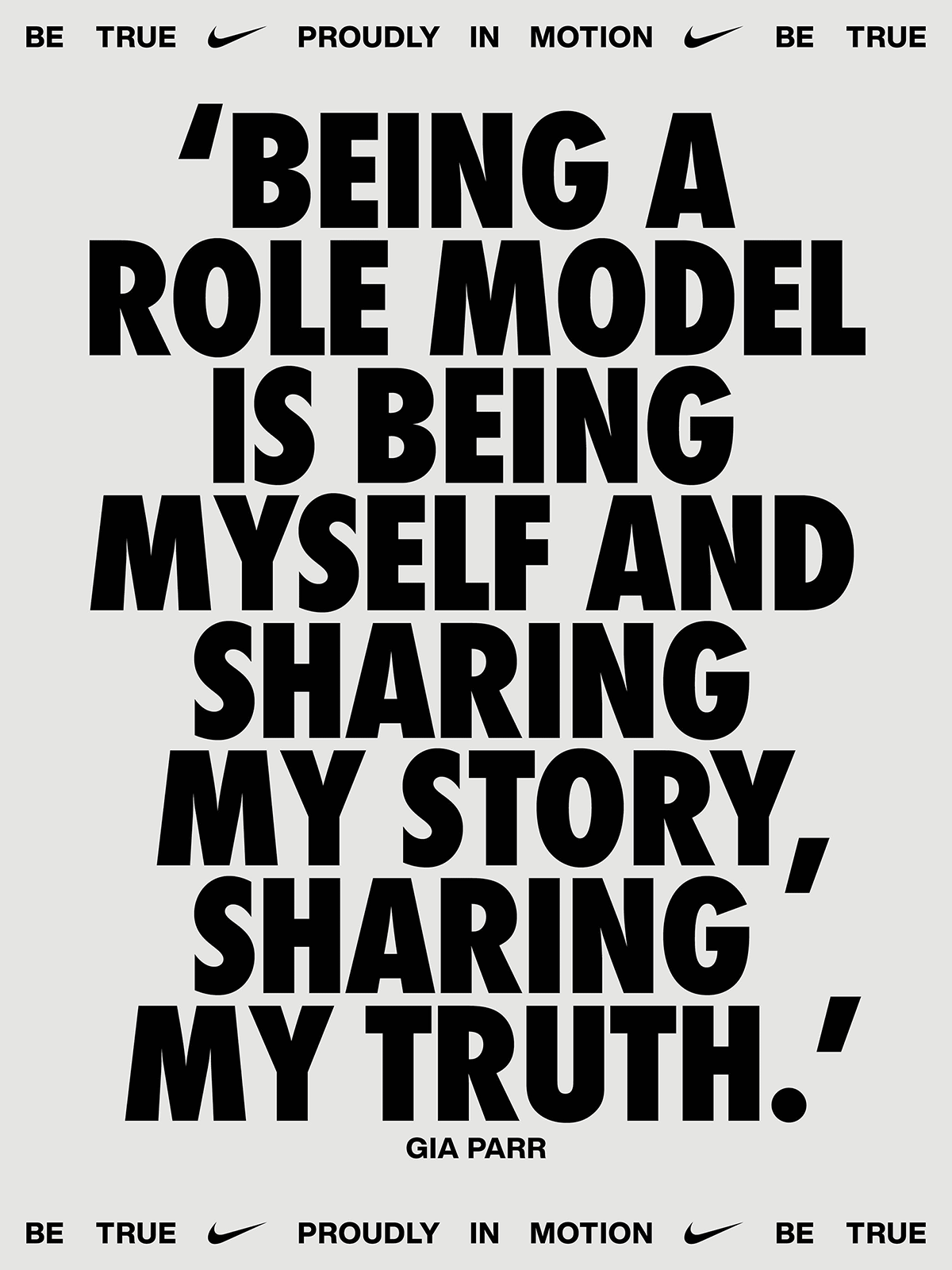 Project Information
In an era of formulaic and short-lived Pride campaigns, we reimagined Nike's Be True initiative as a more meaningful, collaborative platform — one that champions LGBTQIA+ athletes and creators year round. With the goal of amplifying LGBTQIA+ voices within sport culture, we dialed down the "Betrue." mark, turning it into a more declarative and less branded statement. The wordmark was also designed to be redesigned, every year, by a different LGBTQIA+ artist, reaffirming the campaign's original purpose and allowing the creative power of the community to be front and center. Supporting the logo is a more inclusive color gradient that speaks to the idea of "proudly in motion," replacing the traditional Pride rainbow and reflecting the fluidity of contemporary queer identities.
The approach to photography reflects the multifaceted nature of the community, juxtaposing two different photographic techniques: one that is sharp and documentary, another that is fluid and sensorial. Widely varied illustration styles from different collaborators spotlight the diverse artistic output of the community.
Similarly, the identity system serves as an ever-evolving platform that supports more localized collaborations and partnerships with LGBTQIA+ artists and athletes around the world. The imagery produced for Be True's relaunch is a culmination of just that: it features commissioned photographers, writers, stylists, designers, illustrators, and other creators. Names like Luke Gilford, Ohni Lisle and Leandro Assis came together along with some of the global figures redefining sports culture today, including Bretman Rock, Shiho Shimoyamada, and Gia Parr, to name a few.
By centering queer, global talent in all dimensions of the initiative, the new Be True creates a powerful platform for self-representation that can evolve with the community. The works of these artists have since been displayed across the globe through hundreds of high-impact touchpoints including retail takeovers, installations, film, billboards and experiential activations.