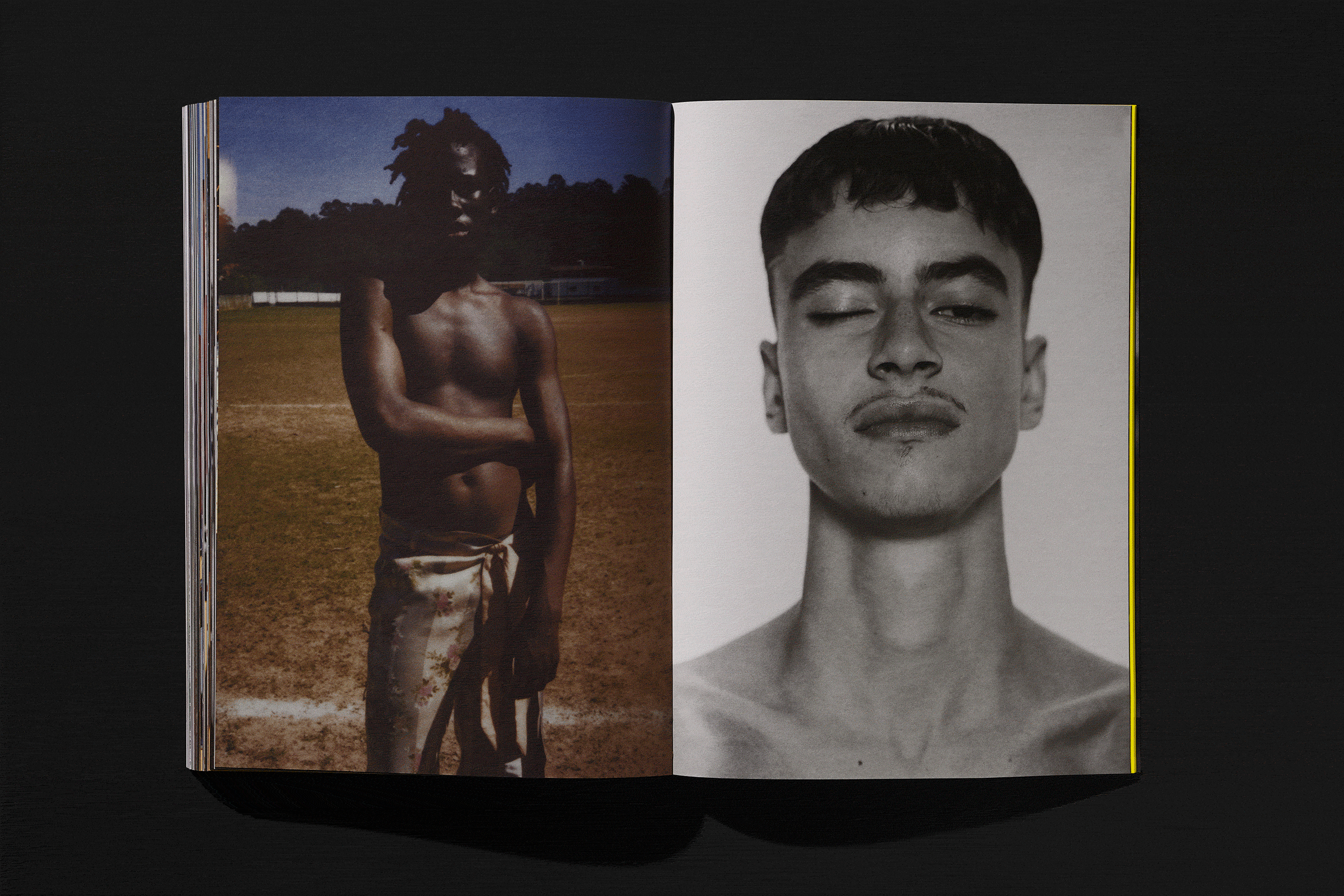 Project Information
Samba is a biannual publication that celebrates Brazilian queer culture. Born in 2019 as a response to Brazil's politically turbulent climate, Samba spans over 200 pages, featuring some of the most prominent and rising LGBTQ+ voices in the country. Throughout the publication, editor Juliano Corbetta weaves together a constellation of authentic narratives that both inspires younger generations and encourages us all to dream. As a culturally and socially motivated initiative, proceeds from its collaborations will be donated to Casa 1, a support organization for the LGBTQ+ community in São Paulo.
Samba is composed of striking photographic stories that explore different strands of art, music and fashion and their contributions to Brazilian queer and Black culture. Described by The New York Times as "a fantasy for dark days", Samba solidifies the thriving sense of community and artistry currently present in Brazil by featuring a host of different collaborators from established names such as Liniker to Instagram-sourced talents like Iago Kulesis. Its coverstar Samuel de Saboia and his immense popularity as a young, Black queer artist not only challenges President Bolsonaro's rhetoric but also provides a beacon of hope in a time of vast uncertainty.
The cover was designed to stand out on any magazine shelf. The use of yellow in combination with Plaak's robust, condensed letterforms evokes a raw, urban sensibility. A sense of urgency is created by repeating and enveloping every side of the magazine with a vertically stacked logo. Samba therefore remains visible from all angles, reflecting the varied stories that unfold across its pages.
While duality remains a central theme for the publication, it also permeates all aspects of its design. This is epitomized at first sight in two opposing covers photographed by Philippe Vogelenzang: on the front, Samuel de Saboia poses in a satin dress; on the back he smolders in leather. In this way, the magazine also explores different conceptions of identity. Free of text, the seamless flow of full-bleed imagery contrasts with a structured index that credits each of the contributing artists, drawing inspiration from the directory-like aesthetics of Yellow Pages.
It is precisely this combination of fluidity and tension, of chaos and order that drive the strong sense of community and courage at the heart of Samba collaborators. It is documented and evolving right here, an organism very much alive.
Credits
Editor / Creative Director:
Juliano Corbetta
Design:
Leo Porto, Felipe Rocha
Contributors:
Hick Duarte, Mariana Maltoni, Mar+Vin, Pedro Pedreira, Philippe Vogelenzang, Fernando Tomaz, Leandro Porto, Victor Miranda, Luke Day, Gabriel Feriani, Jeff Ferrari, Daniel Hernandez, Fabio Petri, Gui Casagrande, Henrique Martins, Jake Falchi, Jo Portalupi, Krisna Carvalho, Paula Vida, Wesley Fernandes, Jorge Barros, Phelipe Cruz, Sergio Amaral
Assistants:
Andréia Matos, Arthur Lordelo, Bimala Naysmith, Camila Barbosa da Silva, Edson Luciano, Emily Tighe, Fernanda Galindo, Gabriel Yoneya, Gabriele Chuchiaro, Giovanna Gayotto, Grasiela Paz, Janaina Marques, Juliana de Angelo, Karina Garcia, Kérol Garcia, Leonardo Napolitano, Luan Gomes, Marcos José, Maria Antina Valladares, Mateus Andrade, Naelson de Castro, Pedro Bodick, Ricardo Leal, Sanny Elias
Case Study Photography:
Mari Juliano
Fonts
􀈽 Download Project Images